Are you a person with a disability who has participated (or attempted to participate) in a clinical trial?
If so, we want to hear from you. And we believe 10 minutes of your time can help change the healthcare landscape for our community. You can learn more below or launch the survey and tell us about your experience, confidentially.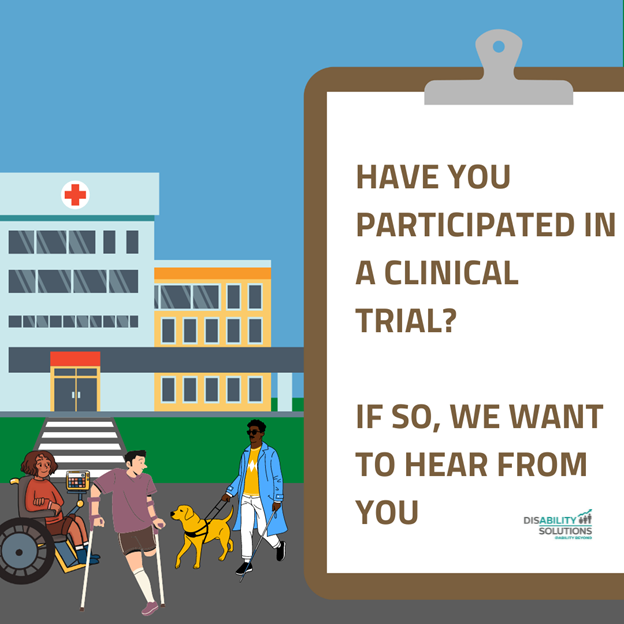 Disability Solutions is thrilled to be leading the work on a groundbreaking project, Disability Diversity in Clinical Trials (DDiCT). DDiCT is the first of its kind -- a project seeking to understand the experience of people with disabilities participating in clinical trials.
In the current phase of this project, Disability Solutions has created a survey to investigate systemic and structural barriers that may make it hard for people with disabilities to participate in clinical research. We hope to have your support by sharing this survey with your colleagues, friends and family.
Our goal is to gather data and insights that will help us develop strategies that will enable more people with disabilities to participate in potentially lifesaving investigational research.
Interested in learning more?